BeerRun provides costing analysis at several levels:
Item costing is driven by the amount you pay vendors when buying items.
Bill of Materials drives the cost of a barrel of beer; while actual ingredients consumed gives you the cost of the batch, and actual yield gives you the cost per barrel of that batch.
Packing Bill of Materials drives the cost of the packaging of each batch, which contributes to the cost of each batch of Finished Goods.
Last cost captured from last bill paid
Last cost drives everything
View cost of each beer style
View cost of each batch when planned
View actual cost when actual ingredients updated
View cost per barrel based on BBL packed
Packing BoM drives cost of packing each product
View cost per pack produced based on actual batch cost and actual quantity packed
View profit per month; drill down to profit per invoice and profit per line item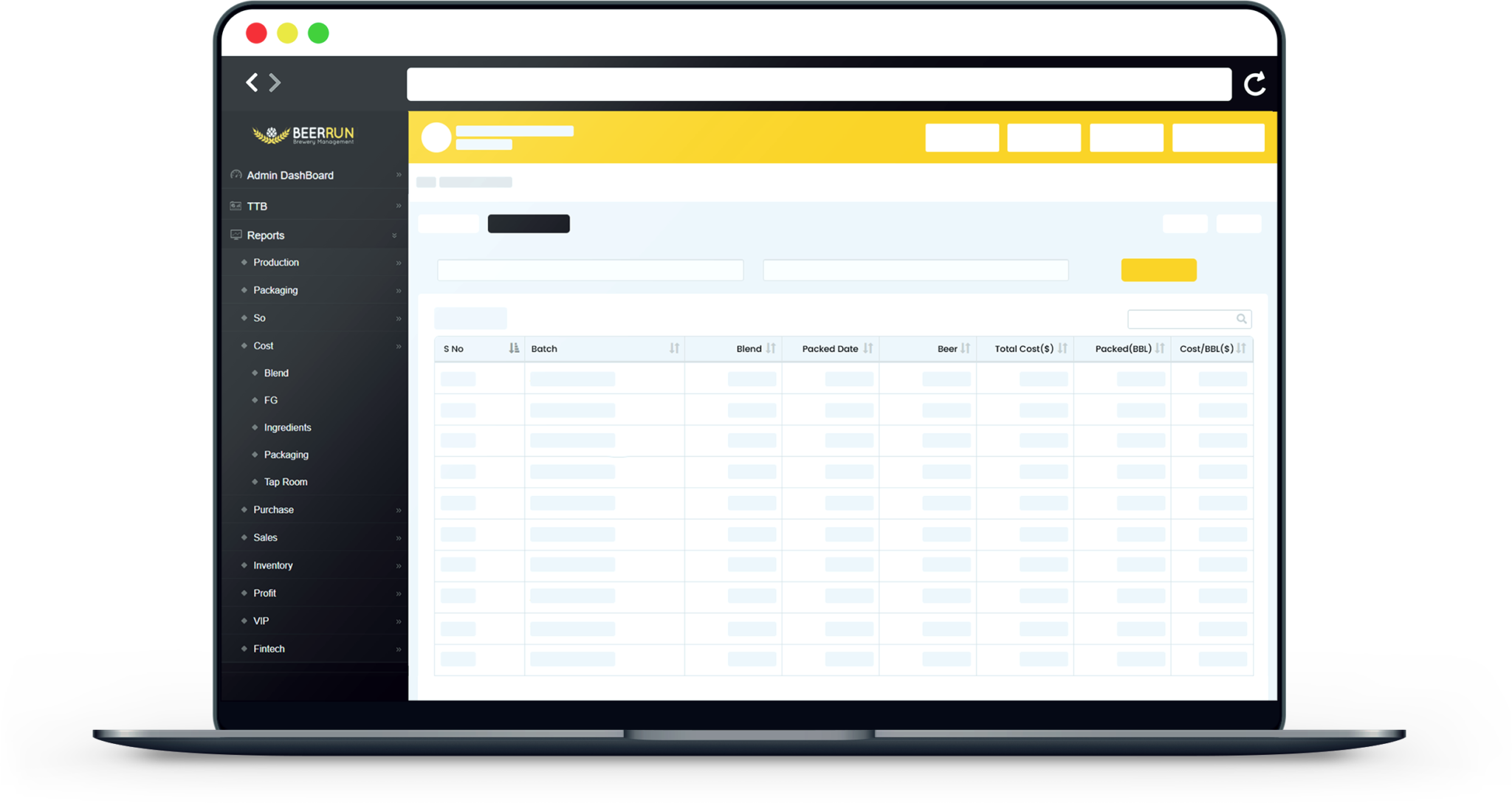 What Our Customers Are Saying
"BeerRun has closed the information gap between our brewery operations and our office. We now have a complete and accurate per-batch cost analysis at the touch of a button. Thank you for lightening my daily workload!"
— Suzanne Weber
Co-Founder & Vice President, Sierra Blanca Brewing Co.